Components of the WSCC Model
Health Education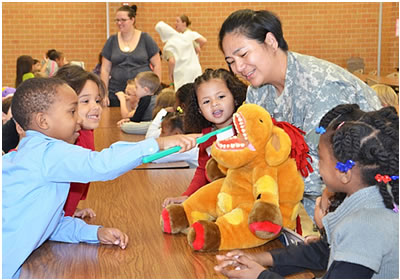 Health Education is any combination of planned learning experiences that provide the opportunity to acquire information and the skills students need to make quality health decisions. A comprehensive school health education curriculum is based on the National Health Education Standards (NHES) for pre-k through grade 12 and includes lessons addressing alcohol and other drug use and abuse, healthy eating/nutrition, mental and emotional health, personal health and wellness, physical activity, safety and injury prevention, sexual health, tobacco use, and violence prevention. Instruction should also incorporate the characteristics of an effective health education curriculum. Health education that is based on student needs and engages the environment reinforces health messages that are relevant for students and the community.
Tools and Resources
Approaches to the Prevention and Management of Childhood Obesity
A grant from University of Missouri Extension helped fund this Family, Career and Community Leaders of America (FCCLA) nutrition class and student-directed video series on the Spring of 2009.
Useful Websites
Upcoming Events
America's Promise Healthy Schools Fund - Deadline
January 22, 2018
20 states (Alaska, California, Colorado, District of Columbia, Florida, Idaho, Indiana, Michigan, Mississippi, Missouri, Nevada, New Jersey, New Mexico, New York, North Dakota, Oregon, Rhode Island, South Carolina, Texas, or Washington)
More information
Share your upcoming event, training program, funding opportunity or webinar now!